You have important decisions to make when you become eligible for Medicare. Our goal is to help you understand your options and feel confident about choosing coverage based on your needs when you first enroll and every year after that.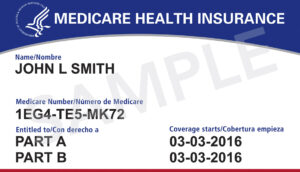 Will it cost me anything to meet with our Medicare specialist?
This is a question we get quite often. The answer is no. There is no cost to meet with our specialist.
Why should I use a Medicare specialist instead of doing it on my own?
This is another question we get quite often. To be honest, choosing the right plan can be overwhelming and confusing. Our specialist attends many classes and trainings through the year to stay up to date on the latest Medicare updates. Easy Benies is also contracted with multiple companies, this allows us to find the best coverage for you at the best price, based on your needs.
Someone once said, "You know, a lotta ins, a lotta outs".  That could not be truer for Medicare.  Our Medicare expert will guide you through the options and assist with onboarding and understanding where and how to access care.  Easy Benies is happy to partner with you and be your honest, simple, and straight forward Medicare Guide.We have been helping Hoosiers with Medicare for years and we can help you.
What is Medicare?
Medicare is a federal program that offers health insurance to American citizens and legal residents based on age, disability, or a qualifying medical condition. Medicare is individual health insurance and doesn't cover spouses or dependents.
Am I eligible for Medicare?
You are eligible for Medicare if you are 65, a US citizen or a permanent resident and have lived here continuously for at least five years.
You are also eligible if you are under 65 and meet the following criteria:
· You are permanently disabled and have been collecting Social Security disability income benefits for 24 months.
· You have end stage renal disease.
· You have Amyotrophic Lateral Sclerosis (Lou Gehrig's Disease).
How do I enroll?
If you are receiving Social Security or Railroad Retirement Board benefits when you become eligible you will be automatically enrolled in Medicare Parts A and B. You'll receive your Medicare card in the mail. If you're not receiving benefits, you need to sign up for Medicare when you become eligible. Go to ssa.gov to enroll online, call or visit your local Social Security office.
Medicare coverage options
When you first enroll in Medicare and during certain times of the year, you can choose how you get your Medicare coverage. There are 2 main ways to get Medicare:
Original Medicare
Original Medicare includes Medicare Part A (Hospital Insurance) and Part B (Medical Insurance). You can join a separate Medicare drug plan to get Medicare drug coverage (Part D). You can use any doctor or hospital that takes Medicare, anywhere in the U.S. To help pay your out-of-pocket costs in Original Medicare (like your 20% coinsurance), you can also shop for and buy supplemental coverage, this includes Medicare Supplement Insurance (Medicap).
Medicare Advantage (also known as Part C)
Medicare Advantage is a Medicare-approved plan from a private company that offers an alternative to Original Medicare for your health and drug coverage. These "bundled" plans include Part A, Part B, and usually Part D. In most cases, you'll need to use doctors who are in the plan's network. Plans may have lower out-of-pocket costs than Original Medicare.